If there is one thing that EVERYONE needs now, it is an electronic charging station. Almost everything we use nowadays runs off of a rechargeable battery.
Your razor, your phone, your bluetooth speaker and the list goes on.
Many of the items we use every day need to be recharged after a period of time. The battery inside runs down and we have to go searching for that USB outlet to plug our cords into in order to use it.
Often, our devices run down during the WORST time! Right in the middle of that important phone call, or right when we need to shave using that electric razor.
Thankfully, I have found several USB OUTLETS with additional electric plugs that do the trick!
Everyone should have several of these around the house: In the bedroom, bathroom, kitchen, living room and study. You never know where you will be when the battery light starts flashing.
Here is a list of some of the best electronic gadgets you should consider in 2022. These USB OUTLETS are just what you need.
This extension cord comes in various lengths and with 3 outlets and 3 USB ports. It is compact and can be used in any room of your house.
| | |
| --- | --- |
| Material | Rubber |
| Voltage | 125 Volts |
| Item Weight | 9.1 Ounces |
| Lengths | 5ft, 8ft, 10ft |
| Colors | White, Black |
I have SEVERAL of these placed around the house. It is essential in my study when I have a printer, Bluetooth speaker, phone charger and other items that I constantly need to be charged. I love that the CUBE style allows you to sit it on a desk and attach cords from multiple directions.
This flat USB OUTLET contains 3 plus and FOUR USB outlets which means MORE electronic gadgets can be plugged in. The sturdy cord means that it is durable and can be placed anywhere in the house. It contains a right-angled flat plug to save space.
| | |
| --- | --- |
| Brand | One Beat |
| Color | White |
| Voltage | 125 Volts |
| Item Dimensions LxWxH | 4.6 x 4.3 x 1.1 inches |
| Cord | 5 Feet, Flexible |
| Outlets | 3 Electric, 4 USB |
This traditional-looking power strip contains 8 electric outlets as well as 3 USB outlets. This is perfect for areas where there are electronic devices and the need to charge them.
| | |
| --- | --- |
| Power Plug Type | Type B – 3 pin (North American) |
| Brand | One Beat |
| Color | White |
| Voltage | 125 Volts |
| Maximum Surge Rating | 900 Joules |
| Electric Outlets | 8 |
| USB Sockets | 3 |
This style of power strip and built in surge is square and takes up a small footprint if placed on the desk. There are 4 USB outlets which enable more devices to be charged at the same time. Perfect for the office desk, dorm or hotel room. Take this with you when you travel. Wider outlet spacing means the plugs will not hit into each other.
This model comes in a VARIETY of colors and styles that will coordinate with any room or desk.
| | |
| --- | --- |
| Power Plug Type | Type B – 3 pin (North American) |
| Brand | SUPERDANNY |
| Color | All White |
| Maximum Surge Rating | 900 Joules |
| Total Power Outlets | 4 |
| Total USB Outlets | 4 |
| Colors | Black, White, Beige, Black and White, Blue, Brown, Green, Red, Yellow |
You should be able to find something above that suits your needs when looking to find a charging and power station.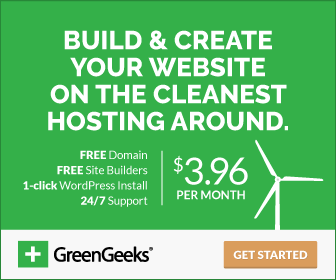 Find that PERFECT LATOP this year by checking out these laptops.
IF you are looking to outfit your STUDIO, then check out these studio products to set up your studio this year.
If you are looking for a drawing tablet for teachers check these.